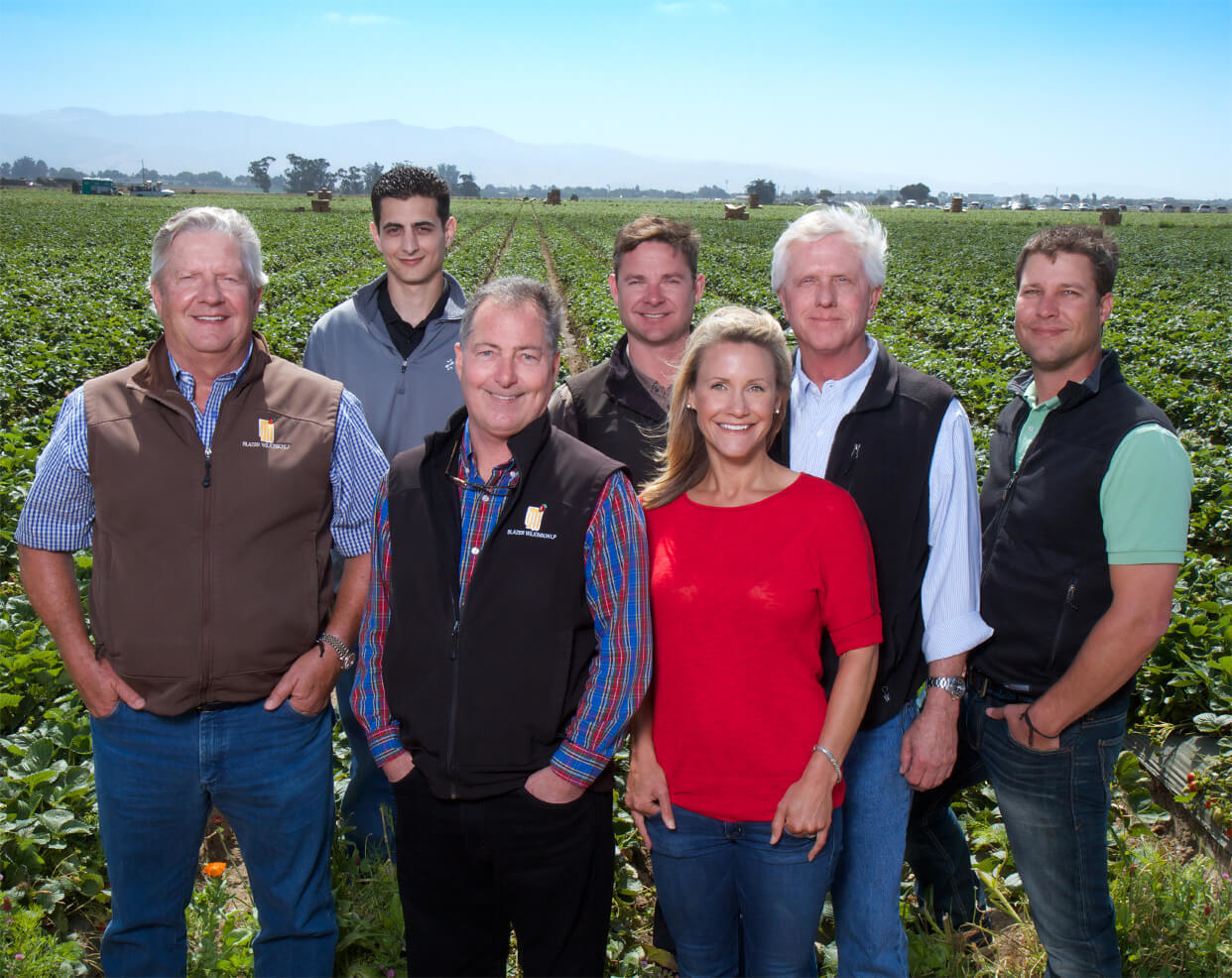 Welcome to the family.
Our company began as a partnership between John Wilkinson and Scott Blazer in 1996 and quickly grew into one of the most trusted vertically integrated strawberry operations in North America. In 2021, Daren Gee, a successful Santa Maria strawberry grower, joined the company, and soon thereafter BlazerWilkinsonGee was formed. Thanks to a steadfast commitment to quality and an honest approach to doing business, BlazerWilkinsonGee (BWG) is well-respected throughout the industry and renowned for treating people like family.
Still a family run company today, BlazerWilkinsonGee directly manages every aspect of growing, packing and shipping high-quality strawberries and is dedicated to helping their partners adapt to the needs of today's marketplace.